Self-standing, flexible and solution processable organic field effect transistors for complementary inverter applications
Self-standing, flexible and solution processable organic field effect transistors for complementary inverter applications
Self-standing, flexible and solution processable organic field effect transistors for complementary inverter applications


   About us
  Welcome to the webpage of the Self-Flex-App project at Lodz University of Technology (TUL). We are part of the FLEXIBLE ELECTRONIC group of the Department of Molecular Physics (DMP). On these pages, you can find information about our research activities, publications, and group members. We are an interdisciplinary group, with diverse backgrounds comprising material science, solid-state physics, chemistry, nanotechnology engineering.
Project leader: Dr inż. Tomasz Marszałek
Project duration: October 2017 – September 2020
Project localization: Lodz University of Technology, Department of Molecular Physics
Project value: 1 985 920 PLN

   Abstract of the SELF-FLEX-APP project:
  Plastic transistors do not only create an interesting field of science but also belong to a highly promising technology for future devices. To reduce production costs, new processing ideas are required. One approach is focused on the deposition of the substrate polymer together with the organic semiconductor from one solution. During solvent evaporation or post-treatment, a vertical phase separation between the isolating polymer and the semiconductor occurs. The semiconductor crystallizes on the film surface creating the active layer for the charge carrier transport. On the other hand, the isolating polymer forms both the film carrier and the necessary dielectric for the transistor which separates the gate electrode from the semiconductor. As the electrode material, a graphene-based ink is developed which is applied to the flexible films by inkjet printing. These electrodes will ensure an unhindered charge carrier injection into the active layer even under pronounced bending conditions.
  Recent publications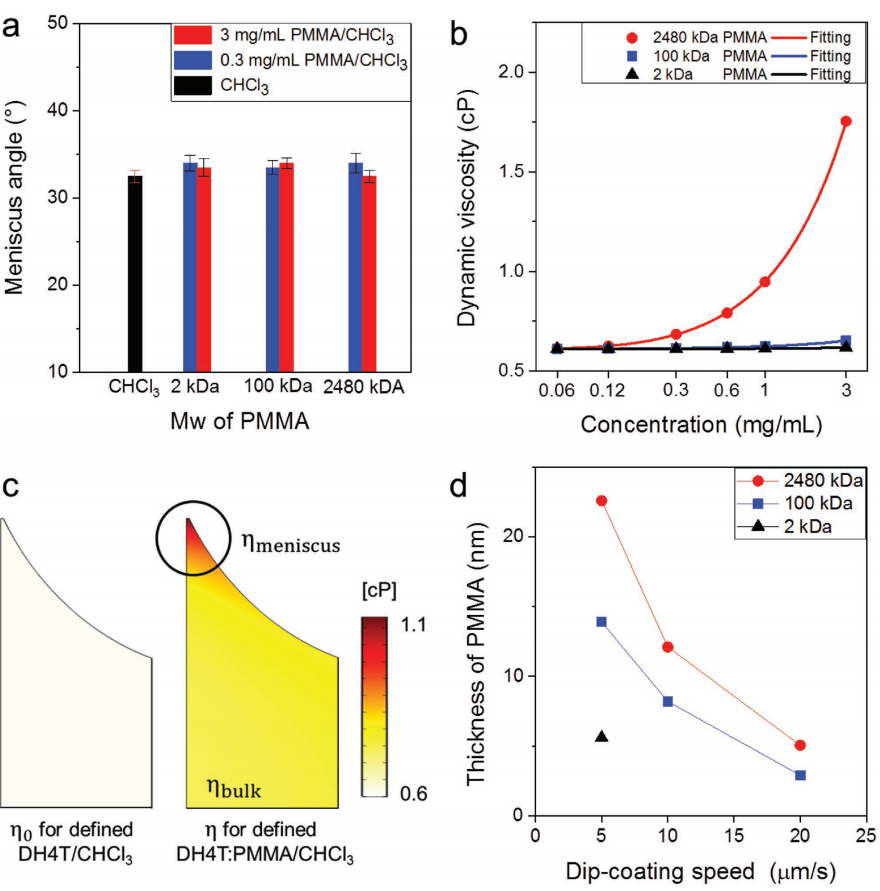 Crystallization Control of Organic Semiconductors during Meniscus‐Guided Coating by Blending with Polymer Binder.
K. Zhang, T. Marszalek, P. Wucher, Z. Wang, L. Veith, H. Lu,  H.‐J. Räder, P. M. Beaujuge P. W. M. Blom, W. Pisula, Adv. Funct. Mater. 2018, 1805594.
https://doi.org/10.1002/adfm.201805594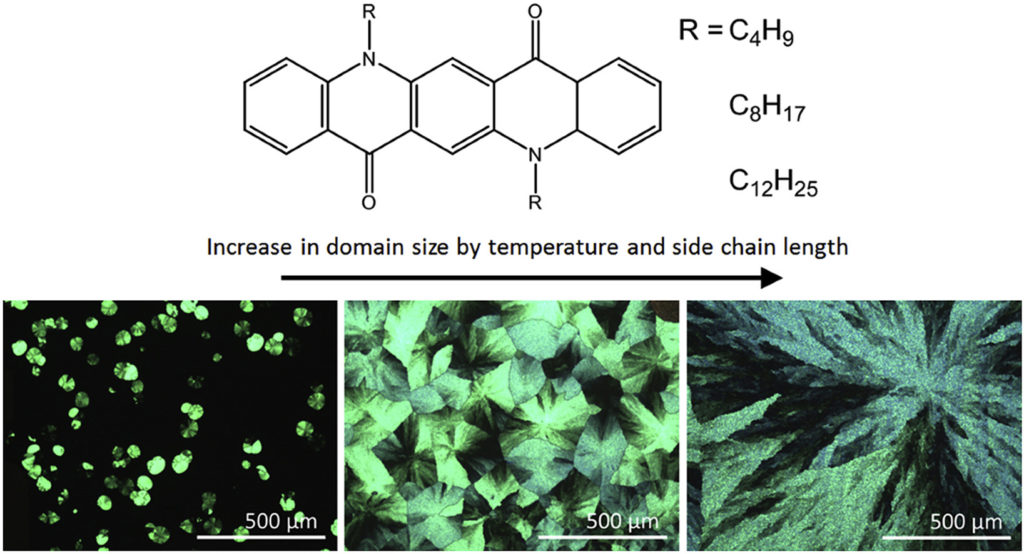 Self-assembly and charge Carrier transport of sublimated 
   dialkyl substituted quinacridones.
   T. Marszalek, I. Krygier, A. Pron, Z. Wrobel, P. W. M.
   Blom, I. Kulszewicz-Bajer, W. Pisula, Org Electron. 2018.
                                                     https://doi.org/10.1016/j.orgel.2018.11.004
Group Scientific News:
Congratulations!
Julia Fidyk and Michał Borkowski were joint winners of the 2nd prize for the best poster at XXI Ogólnopolska Konferencja Kryształy Molekularne 2018.
Congratulations!
Łukasz Janasz received START program of the Foundation for Polish Science.
Congratulations! 
Julia Fidyk and Mateusz Brzeziński awarded Rector's scholarship for the best students.
Congratulations!
Dr. Marszalek has been additionally awarded by the scholarship for young researchers of the Polish Ministry of Science (2017).
Congratulations!
Hanna Makowska has awarded a scholarship of the City of Lodz for the best first-year PhD students (2017).
New scientific event coming soon!

Workshop on Progress in
Nanotechnology and Optoelectronics
25-27.04.2019 Lodz, Poland